MEET THE ARTISTS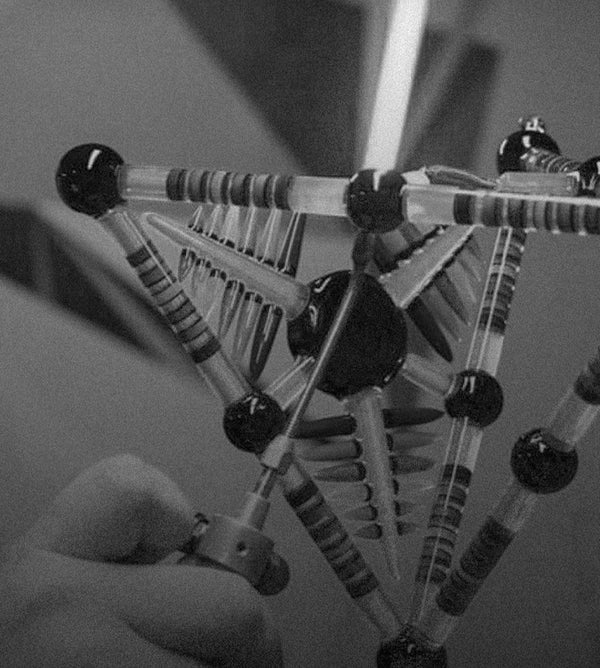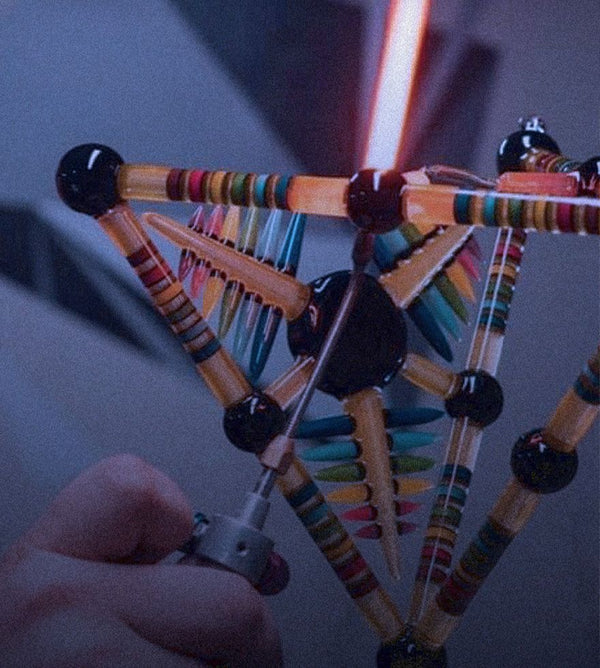 KIDGLASS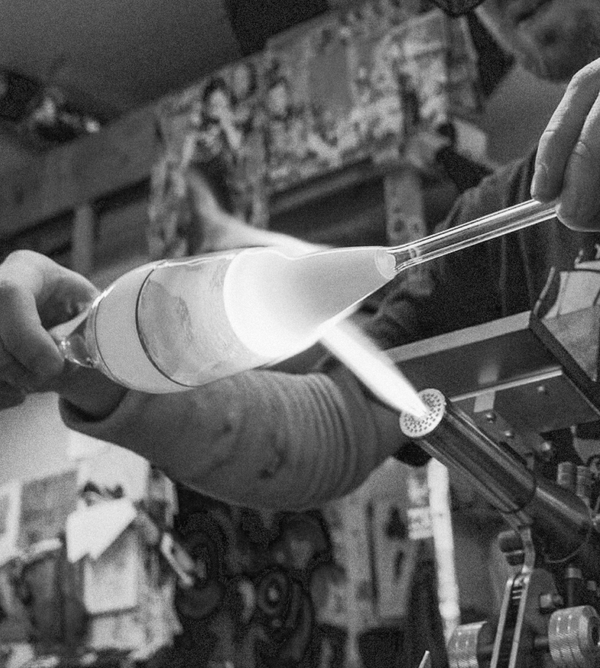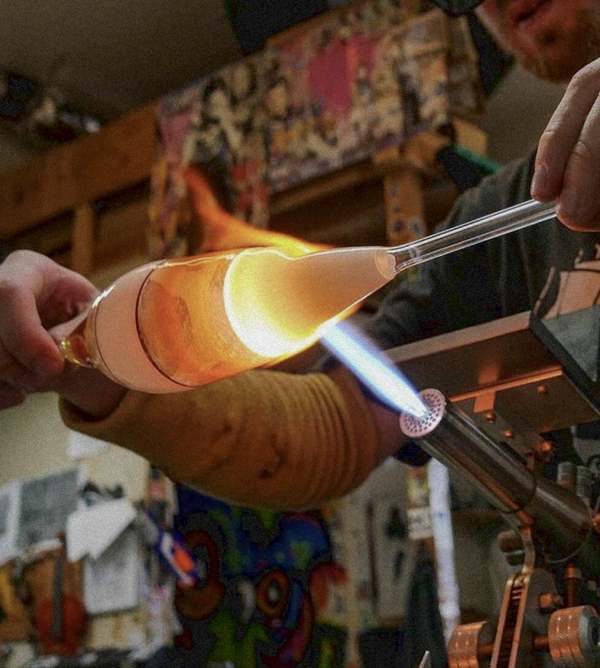 ANDY ROTH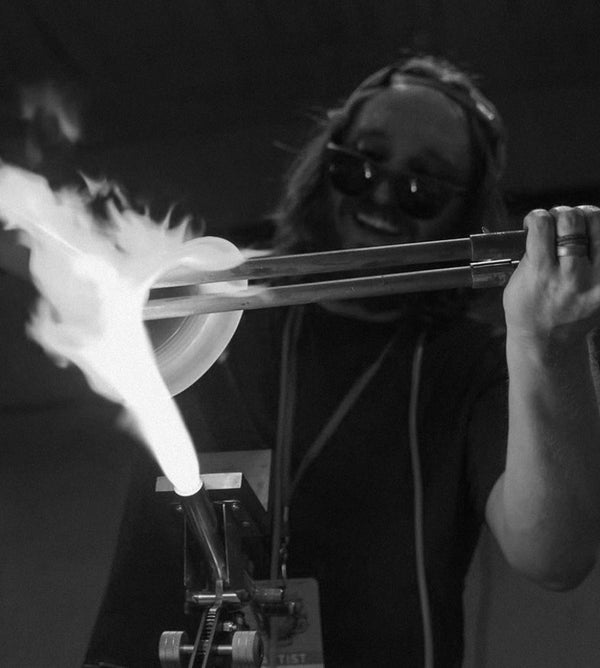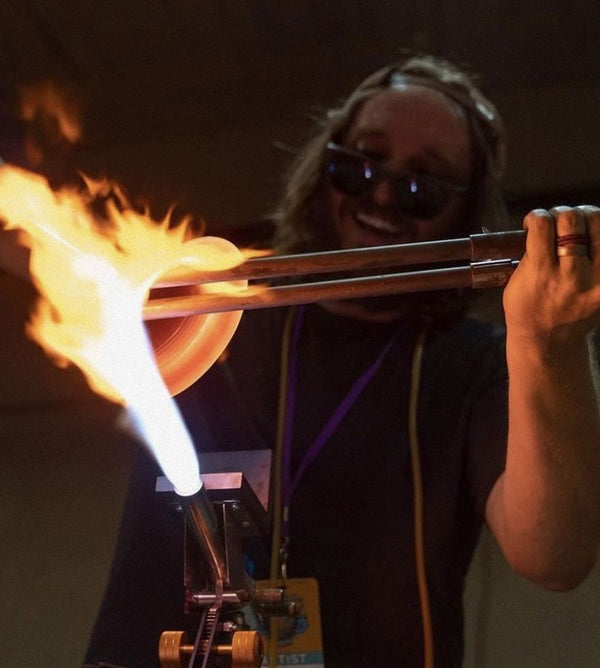 BEN MANOFSKY

MEET JOSH VINEYARD
Josh, AKA Kidglass, is always looking to push the glass blowing medium and continually challenge himself for over 11 years. Through his appreciation for life and the natural world, he is captivated by the sense of wonder and mystery in glass. Josh first came upon the idea to pursue the art form after stopping in a smoke shop while on a Colorado camping trip. He was in awe of a Banjo glass motorcycle, and once back home sought out some local glass artists. While hanging out in their garage, Josh was able to observe and eventually learn the art of glass blowing first hand.
Josh's pieces comes to life through delicate layering and manipulation of lines. This technique, traditionally referred to as encalmos, is where sections of glass are melted together to create a line. Raised and based out of Kansas, he enjoys hiking, video gaming, cooking with loved ones and kicking it with his dog Oliver and cat Q.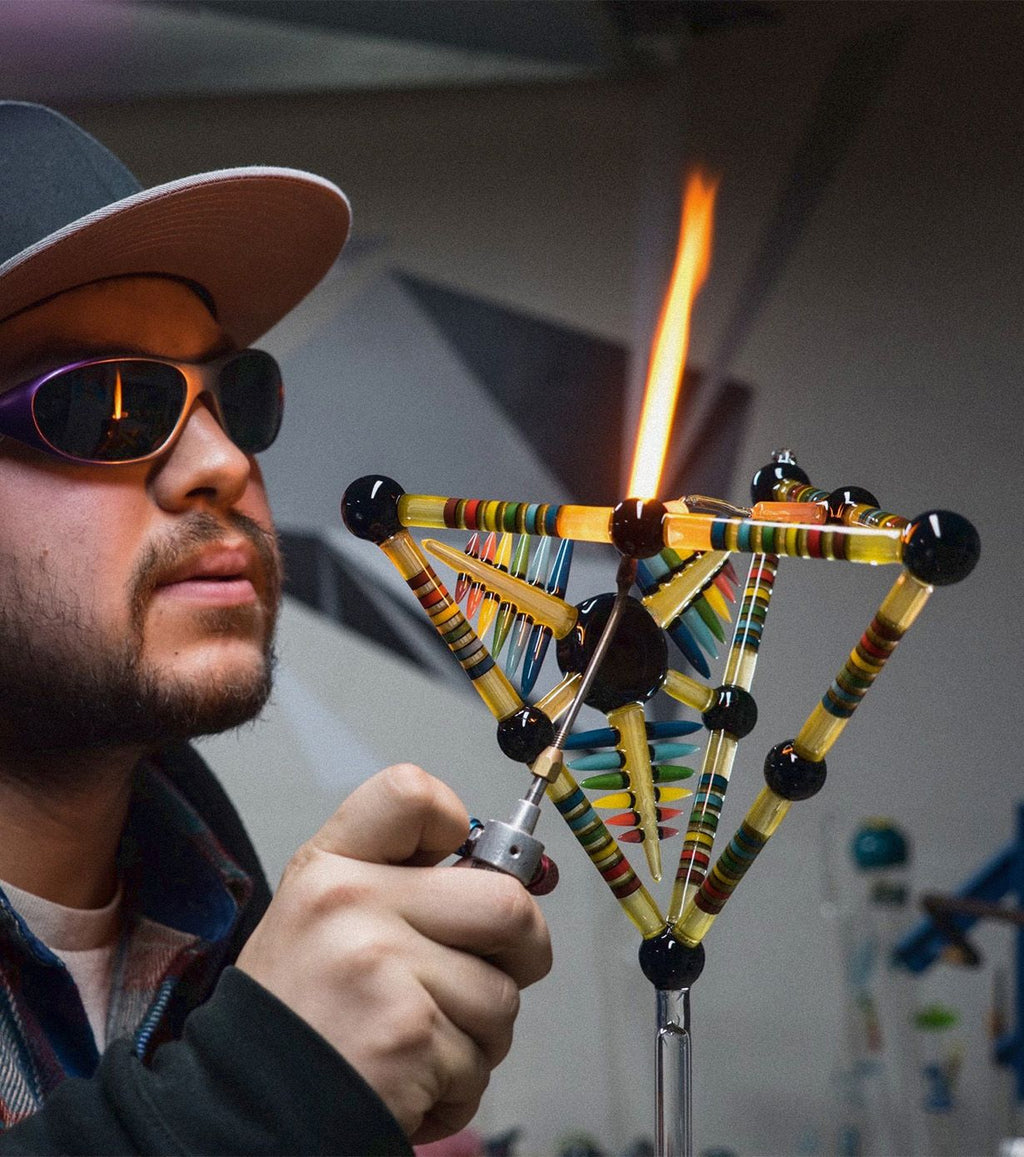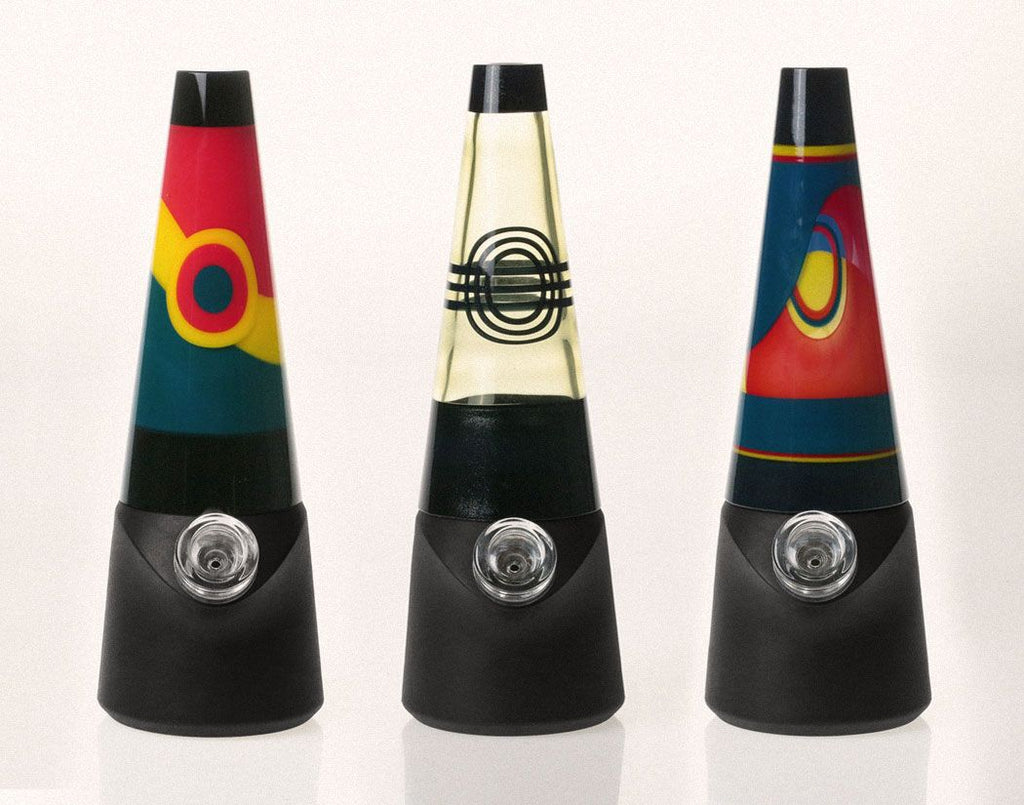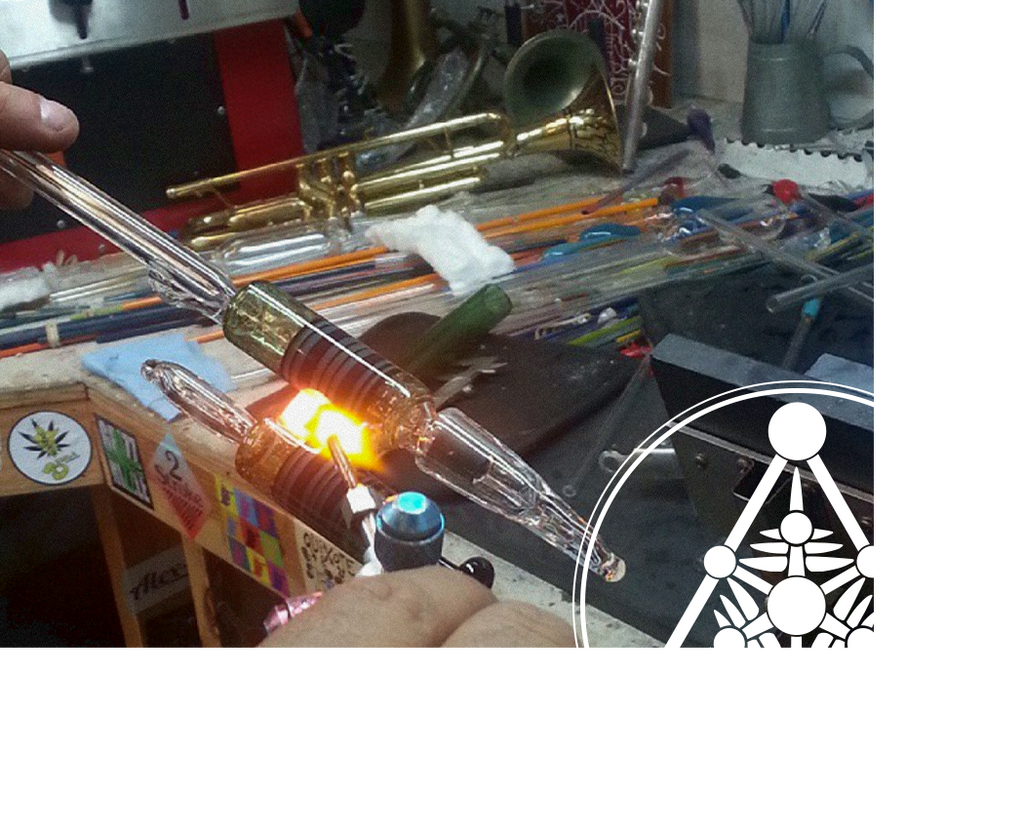 MEET ANDY ROTH
California native Andy Roth has been glass blowing for over 11 years. He discovered this calling shortly after high school and was captivated by the process of melting glass with a torch and all the artful glass pipes available online. Andy takes his glass to the next level by sourcing inspiration from every day objects that tend to get overlooked, as well as architectural elements and classical glass forms.
To create his custom Softglass tops, he used multiple mediums and techniques, from twisting clear scalloped tubing to using crushed opals to achieve a brilliant sparkle. Attached faceted gems also add an element of luxury to his glass blown creations. In the words of Andy, it's the simple things and fine details in life that help fabricate this beautiful world we all share.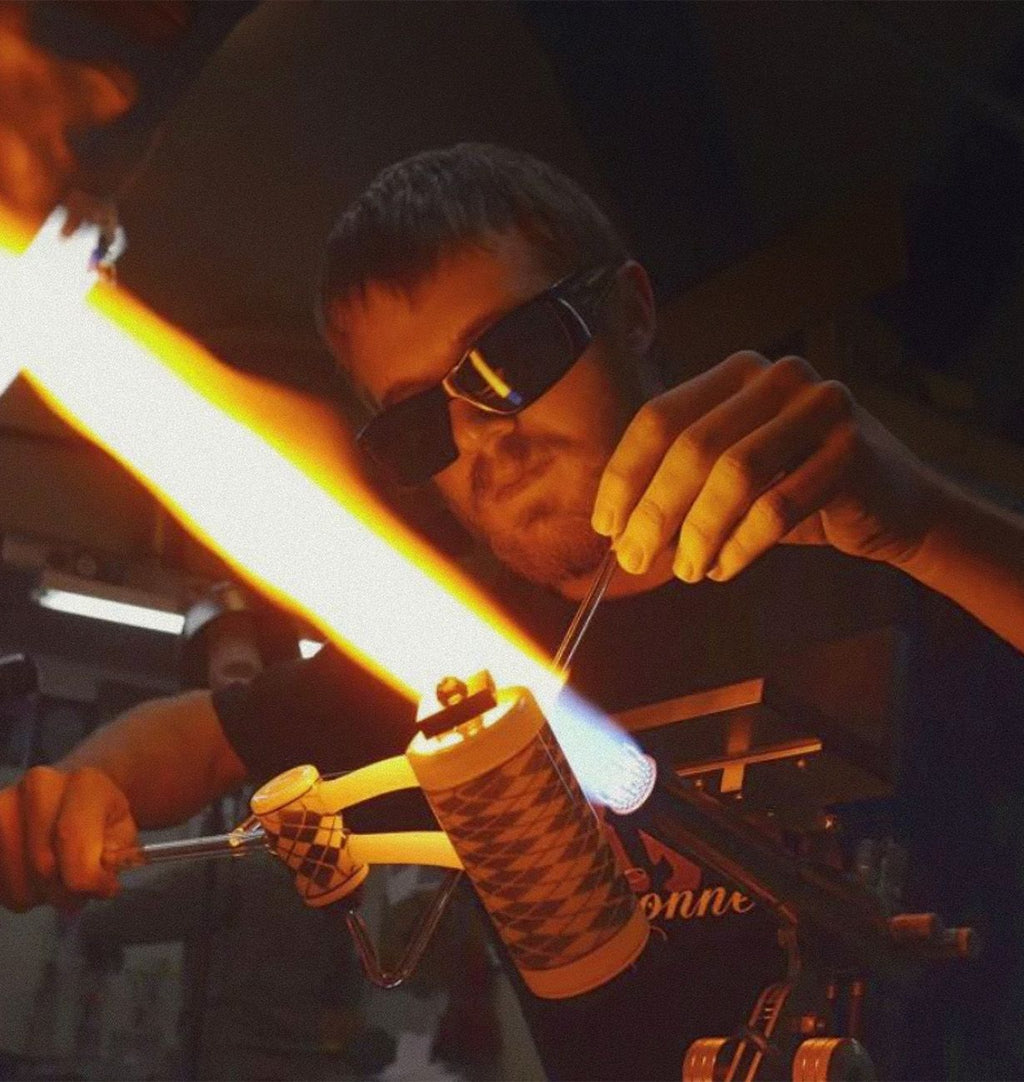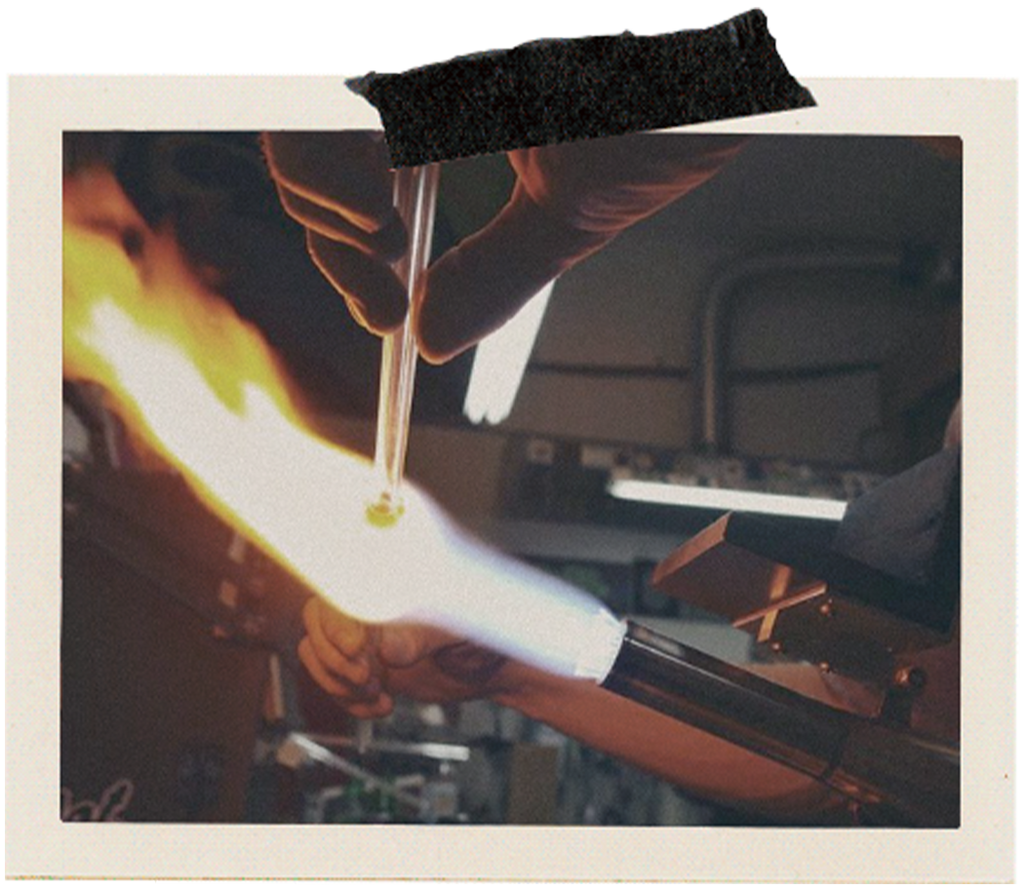 MEET BEN MANOFSKY
A professional glass artist for over 10 years, Ben first set foot in a glass studio class through a public non-profit art program nearly 20 years ago in high school. He was hooked immediately by the process, material and the team-oriented community at the hot-shop. Craftsmanship has served as a driving force within his work and most recently, traditional techniques such as Venetian Goblet-making have been a focus.
Inspiration continues to find him in the everyday, from books to the silly things his kids say and do. Hailing from Ohio, Ben is an avid outdoorsman who believes the beauty of the Rust Belt is incredibly underrated. If he could leave you with one final takeaway? It would be to please SUPPORT PUBLIC ART PROGRAMS!